Sustainable mobile and modular power systems for the Film, Broadcast and AV sectors launched by betteries
Posted by Editor | Feb 3, 2023 | Batteries for Film and TV | 0 |
Sustainable mobile and modular power systems for the Film, Broadcast and AV sectors launched by betteries.
Berlin-based startup betteries is excited to launch its sustainable mobile and modular power systems to green the picture and broadcasting industry. After an 18-month of development and certification program, betteries is now able to offer customers the betterPack, the most sustainable lithium-ion battery on the market made of upcycled modules from electric vehicle (EV) batteries.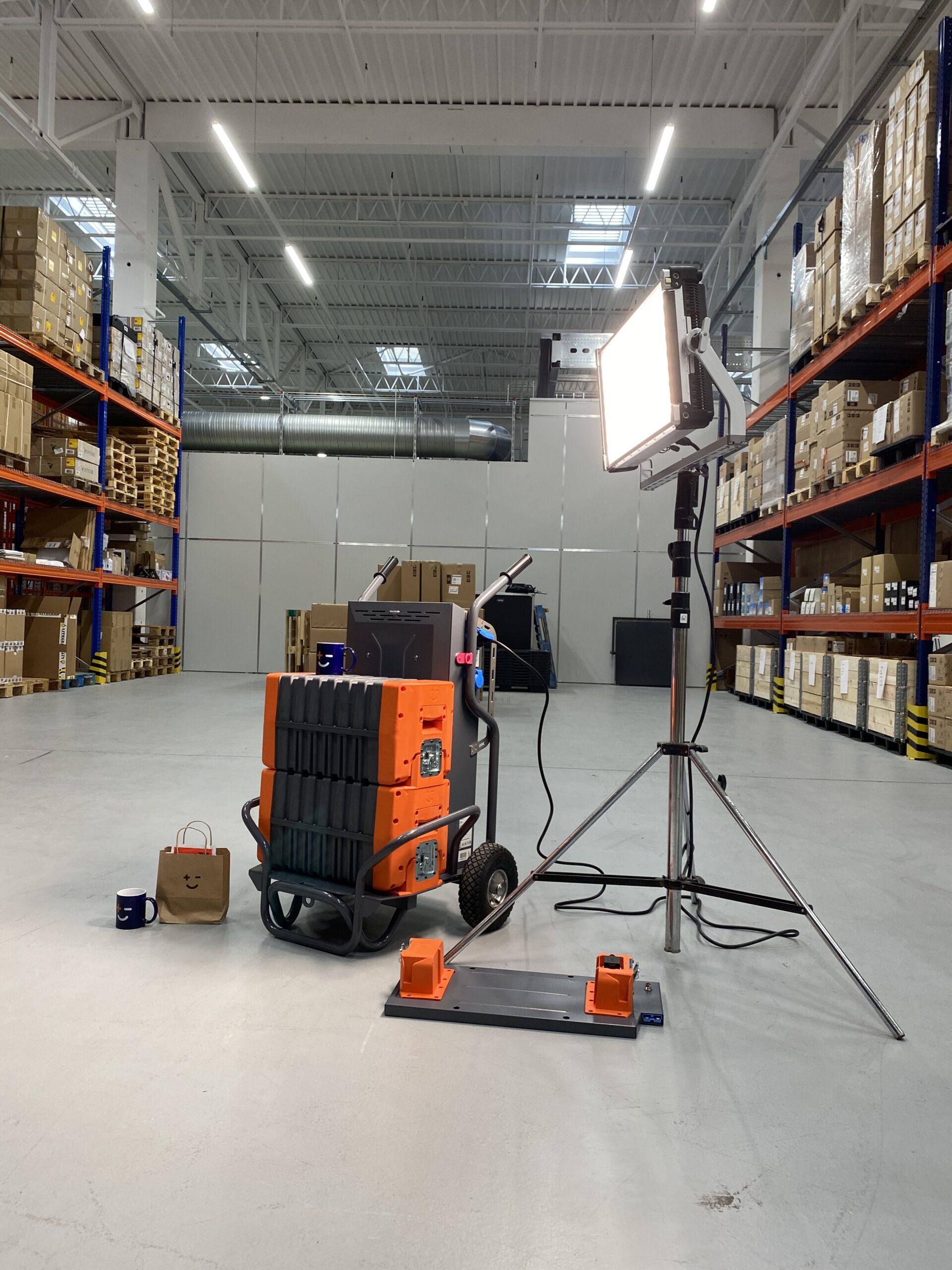 The 48V betterPack with its 2.3kWh of capacity and 2kW of continuous power output can be stacked to provide up to 6.9kWh energy and 5kW power. The betterPack is the central building block of an entire range of highly flexible, silent and emission-free productive use AC + DC power solutions.
Combined with a 3kW mobile inverter – the betterGen – it becomes the ideal replacement for thousands of small-scale fuel-based generators, providing reliable AC power even in tough operations in any weather.
Alternatively, when combing the betterPack with a powerful DC-DC-converter – the betterLink-DC – it becomes the perfect and highly efficient power pack for DC appliances like LED panels that require regulated 24V or 48V input.
In addition, all betteries' AC and DC systems are connected to the betteries propriety cloud, enabling remote monitoring, predictive maintenance, effective fleet management for rental companies and calculating how much CO2 has been avoided compared to fuel-based generators. For example, with each AC-power system (1 betterGen and 2 betterPacks) you can avert up to 10t of CO2 emissions over the lifetime in comparison to a 3kVA fuel-based generator.
About betteries
betteries upcycles 2nd life electric vehicle (EV) batteries to accelerate the transition to renewables and is well positioned to deliver scalable CO2 savings and protect scarce battery resources. By giving the EV battery a 2nd productive life, the CO2 footprint of an electric vehicle can be reduced by more than 30% over its life cycle, as the "already spent" CO2 emissions for the battery manufacturing can be shared over a much longer battery life. In addition, this also reduces mineral extraction thereby preventing the further depletion of the Earth's minerals and avoiding energy- and emission-intensive material processing.
The team fully embraces the principles of a circular economy: reduce – reuse – repair – recycle. For this, it developed a battery design that can easily be repaired and dismantled at the end of its productive life, such that valuable components and materials can be separated and either reused or recycled. This made the design and certification process even more challenging as standard technologies like potting, commonly used by other battery manufacturers, were deliberately avoided.
betteries are going to be exhibiting at the BSC exhibition in Battersea park London in Feb, call an have a chat with the team to discover more.
Backlings: