Aspectra delighted to show their Broadcast and Film Brands at IBC 2022
Aspectra were delighted to exhibit at IBC again for the first time in three years, a company spokesman told this publication how the exhibition went for this leading European distributor of Broadcast and Film brands.
"Our wish to see everyone in person again, laugh with and learn from each other, has come true! We would like to thank you for visiting us at this year's IBC at the Amsterdam RAI. We hope you enjoyed your visit and the hospitality offered at our booth.
The exhibition also gave us the opportunity to highlight the latest products of TVLogic, Camgear, PAG, camRade & PRL. Below you will find a small summary of what we have showcased. Please do not hesitate to contact us if you have any questions or feedback that you would like to share with us."
CAMGEAR displayed a line up and selection of the most popular Camgear Tripod Systems and Fluid Heads. Highlighting the new Camgear Elite 8 MINI CF MS Tripod System.
Elite 8 MINI CF MS
Extremely lightweight 5.7kg / 12.57 lbs
Support cameras up to 10kg / 22 lbs
Counterbalance (10 steps)
Pan/Tilt Drag (4 steps)
Includes Pan Bar, Mid Level Spreader, Rubber Feet (3x), Tripod Bag
showcased a wonderful range of field- and post production monitors, including an introduction to the latest showpiece: The LUM-181H 18.4″ UHD 4K High-Brightness HDR Emulation Monitor. The F-5A and (new) F-7HS were displayed together with the PRL monitor cages.
PAG the British manufacturer of unique, patented, linking batteries, previewed the new 150Wh V-Mount battery. The MPL150V features more output and input options than any other broadcast battery; it can be linked with any V-Mount Mini PAGlink battery for charge or discharge; and is suitable for a wide range of cameras and equipment.
In addition, there was the opportunity to check out the new MPL USB-C Adapter, which draws power from Mini PAGlink batteries!
PAG also showed its V-Mount & Gold Mount Mini PAGlink batteries, in 50 & 99Wh capacities; its ultra-compact Micro Chargers, and its 2 or 4 position PL16 V-Mount Chargers.
Aspectra were very excited to have the newly released camRade rainCovers for mirrorless, DSLR, pocket system cameras and ENG/EFP broadcast purposes for you to show.
Also on display were both the camCover S1 & P2 for body-covering the most commonly used Panasonic and Sony shoulder cameras. The rainCovers and camCovers are universal and can therefore be used on various models.
Aspectra certainly made a spectacular return to IBC 2022, the equipment on display covered a diverse range of solutions for broadcast and film, and of course we must not forget that many of us who visited the stand left with a cheesy grin!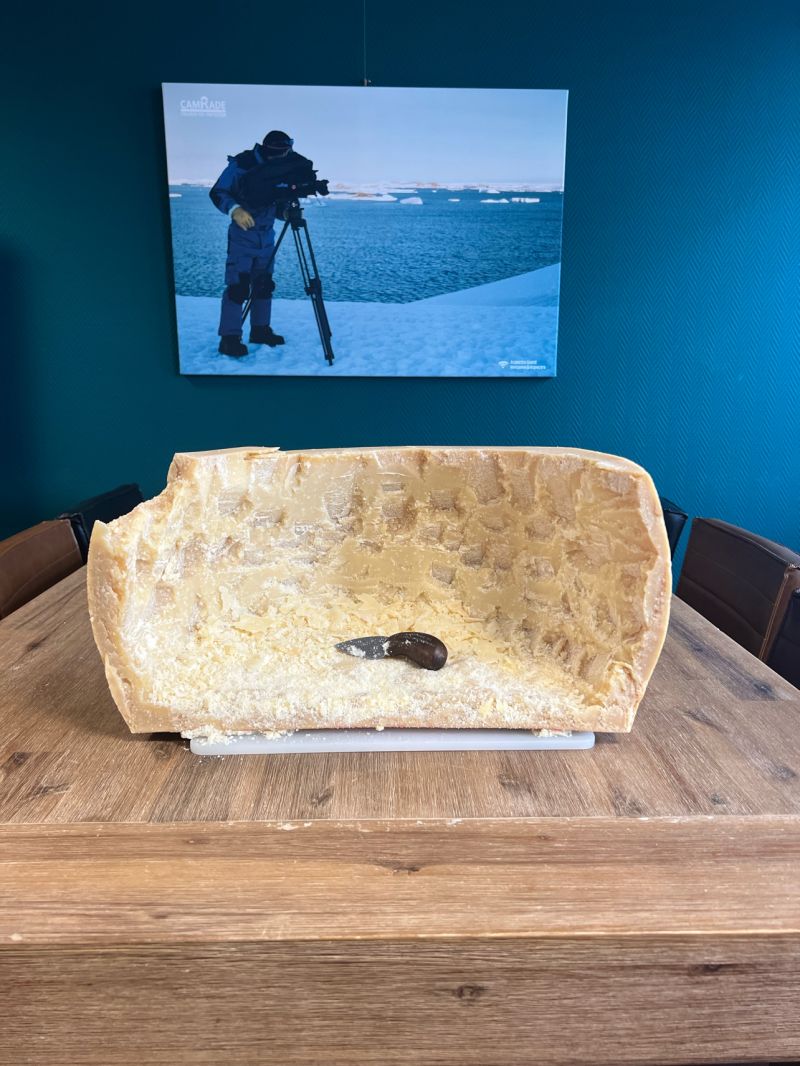 The Aspectra team look forward to seeing you again in Amsterdam in 2023!